About Us
Ed Gibson is a lifetime resident of Marin County, and
has been involved in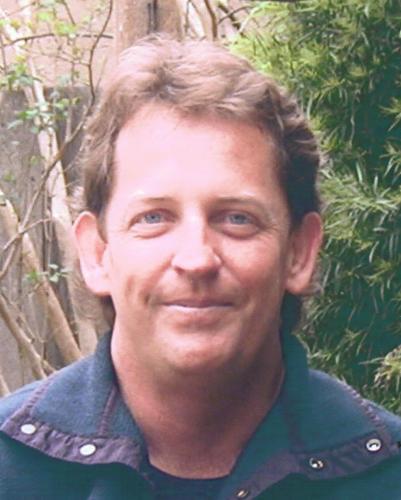 many aspects of building and construction for over 35 years. Prior to becoming a full time Home Inspector, Ed was a licensed general contractor specializing in residential and commercial construction, remodeling and consulting.
After a comprehensive training and mentoring program with a nationwide inspection company in the fall of 1997, Ed Gibson completed his first fee paid inspection early in 1998. Ed founded Homestead Property Inspection, Inc. in the fall of 2000 with the mission of educating and protecting property buyers and sellers in the north San Francisco Bay Area. That mission continues to be a driving force today. Homestead Property Inspection, Inc. has always put the interests of our clients first. We do not have any "special" relationships with real estate agents and always encourage our clients to be present at the inspection. This is why we are one of the area's most respected property inspection companies.
Homestead Property Inspection, Inc. uses cutting-edge technology as well as premium inspection reporting systems to bring you the most comprehensive inspection results. We know how important your home purchase is. We will deliver our findings in a concise and unbiased manner to aid you in making what will possibly be the most important decision in your life.
We are also experienced with both investment and commercial property inspections. We understand the needs of today's investor and always know what to look for in an investment property.
As a Certified member of both the California Real Estate Inspection Association (CREIA) and the American Society of Home Inspectors (ASHI), Ed Gibson adheres to the codes of ethics and standards of practice of these associations to assure consistency, fairness and unbiased reporting.
Ed Gibson was also a founding member of CREIA's North Bay Chapter and a chapter officer for 5 years, serving most recently as Chapter President, where his focus was on the education of fellow professional inspectors.
Over the years Ed Gibson has provided mentoring for several home inspectors in the form of education and field training. Ed has given educational presentations to local real estate offices, and has been a guest on three local television shows speaking to the topic of Home Inspection.
Ed Gibson has never wavered in his commitment to supporting community and neighborhood activities. Ed has been involved in many charitable causes and civic organizations over the years. He believes in supporting the community. Building communities through responsible business is one of his core values!
Homestead Property Inspection, Inc. has been a member of the Better business Bureau since 2001.
Ed Gibson, a Marin native, currently resides in Novato with his wife Marilyn. Ed enjoys his time off restoring their classic sailing yacht, Patience now that their three kids are grown.
Ed Gibson's professional qualifications include:
Over 3,500 inspections performed in 13 years
35 Years of Construction Related Experience
100 hour intensive training and 6 month advanced mentoring at a national inspection company
Commercial Inspection training at Inspection Training Associates in San Diego, CA
Over 500 hours of continuing education
Numerous trade and technical seminars for roofing, electrical, plumbing, heating, fireplace, structure, siding and other systems
Co-founder and past president of CREIA's North Bay Chapter